Online gift certificate sales on are temporary hold due to the high volume of current clients. Gift certificates can still be purchased in person, though it is not recommended to purchase gift certificates for new clients; the schedule is so impacted, it will likely be 3-5 months before the gift recipient would be able to schedule.
If you order online, you have two ordering options.
You can purchase high-quality full-color envelope-style gift cards that can be picked up in person or mailed via first class mail (see styles below).
-OR-
You can purchase gift certificates that can be sent instantly via email or immediately downloaded and printed from your computer.
For envelope-style gift cards, you can choose from these designs...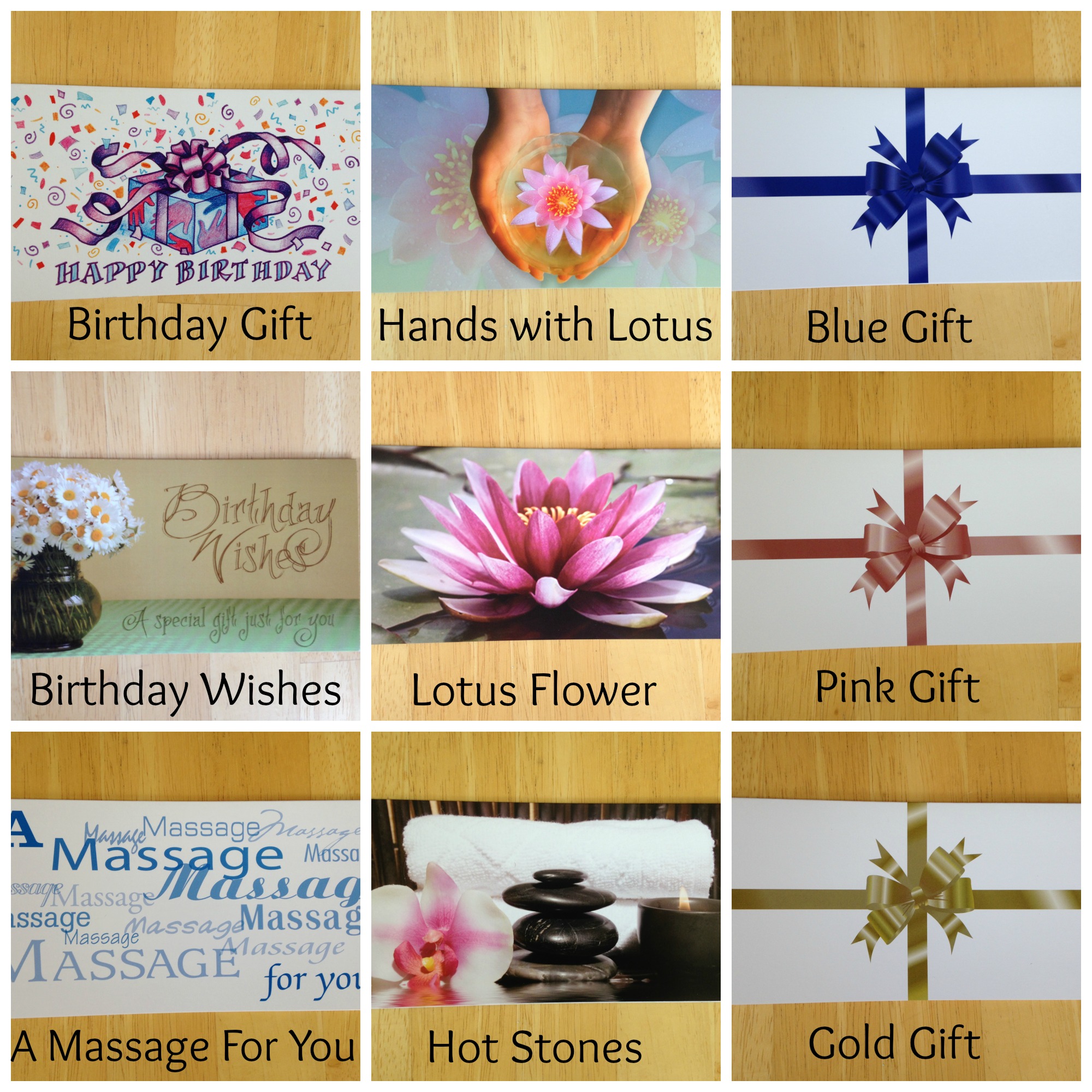 After purchasing a gift certificate online, please send the therapist an email or text letting her know which style you would prefer and an address if the GC will be mailed. If no preference for style is indicated within one hour of time of purchase, a style will be chosen for you.